Founded by Dr. Garron J. Solomon, M.D., Tripoint Diagnostics, PLLC is a new state-of-the-art, physician-operated anatomic pathology laboratory specializing in dermatopathology, located just outside the Research Triangle Park (RTP) region of North Carolina.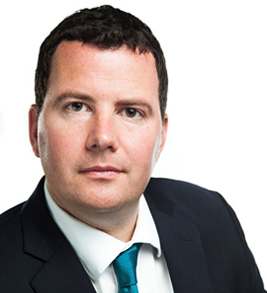 Founder & Medical Director
Dr. Garron J. Solomon, M.D.
Founder & Medical Director
Dr. Garron J. Solomon is an alumnus of Cornell University and earned his medical degree at the State University of New York at Buffalo School of Medicine and Biomedical Sciences, where he graduated magna cum laude and was elected into the prestigious Alpha Omega Alpha Honor Medical Society. Dr. Solomon completed his residency in anatomic and clinical pathology at New York-Presbyterian Hospital/ Weill Cornell Medical Center and his fellowship at the Ackerman Academy of Dermatopathology, where he served as Chief Fellow.
Dr. Solomon's mentors during his residency and fellowship training included world-renowned dermatopathologists Drs. N. Scott McNutt, Cynthia Magro, Geoffrey Gottlieb, and the late A. Bernard Ackerman. Following his residency and fellowship training, Dr. Solomon joined Strata Pathology Services (now StrataDx) in the Greater Boston area, where he became Associate Director of Dermatopathology and worked alongside Dr. Terence J. Harrist. During this time, Dr. Solomon regularly taught dermatopathology to the Harvard dermatology residents.
Prior to founding Tripoint Diagnostics, Dr. Solomon was a staff dermatopathologist at CBLPath, Inc. in Westchester, NY for over three years. Dr. Solomon currently holds active medical licenses in 22 states. In addition to dermatopathology, Dr. Solomon also has special expertise in breast pathology, having been trained at Weill Cornell by world-famous breast pathologists Paul Peter Rosen, M.D. and Syed A. Hoda, M.D.
Dr. Solomon's wife, Dr. Sheel Desai Solomon, is Founder and Director of Preston Dermatology and Skin Surgery Center. They live in Cary, NC, with their son and daughter.